We are back! Back in Vienna and filled with inspiration from our Summer Tour. We have been travelling continuously for 5 weeks to teach, practice, discover, relax, perform and of course meet a lot of old and new people, friends and family. Ooooh and we've been swimming in the baltic sea and the channel. But let's start from the beginning – the first stop was MARITIME TANGO CHALLENGE in Koszalin, Poland –> Here you can read our blog from last week about it: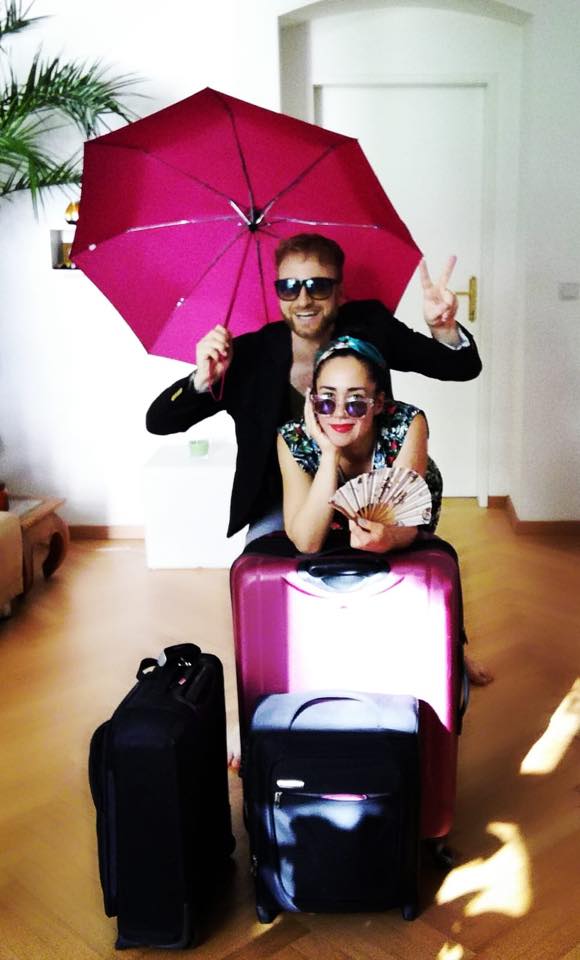 Leaving Vienna on August 6th
This was the moment when we were just leaving Vienna. As you see we had quite a bit of luggage… we  never know, how many suits, dresses, shirts, shorts etc. we'll need… and that is only the clothing part  🙂
Our whole journey had 6 stops in 5 countries:
Germany – Poland – Spain – France – Switzerland – Germany
Out of these countries, there is only one where we did NOT work.
Only one hint it was at the so called Alabaster coast. CAN YOU GUESS WHERE?
Coming from vienna we took the plane to Berlin (Germany)
Well, it was the early flight where we always ask ourselves why anyone would want to fly at that hour…
Do you know these early flights where you have all the business people who seem to always be awake and well dressed?
Well, you know we work too, and I guess we could even call ourselves BUSY, but to be honest we looked quite from another planet on our "BUSINESS TRIP"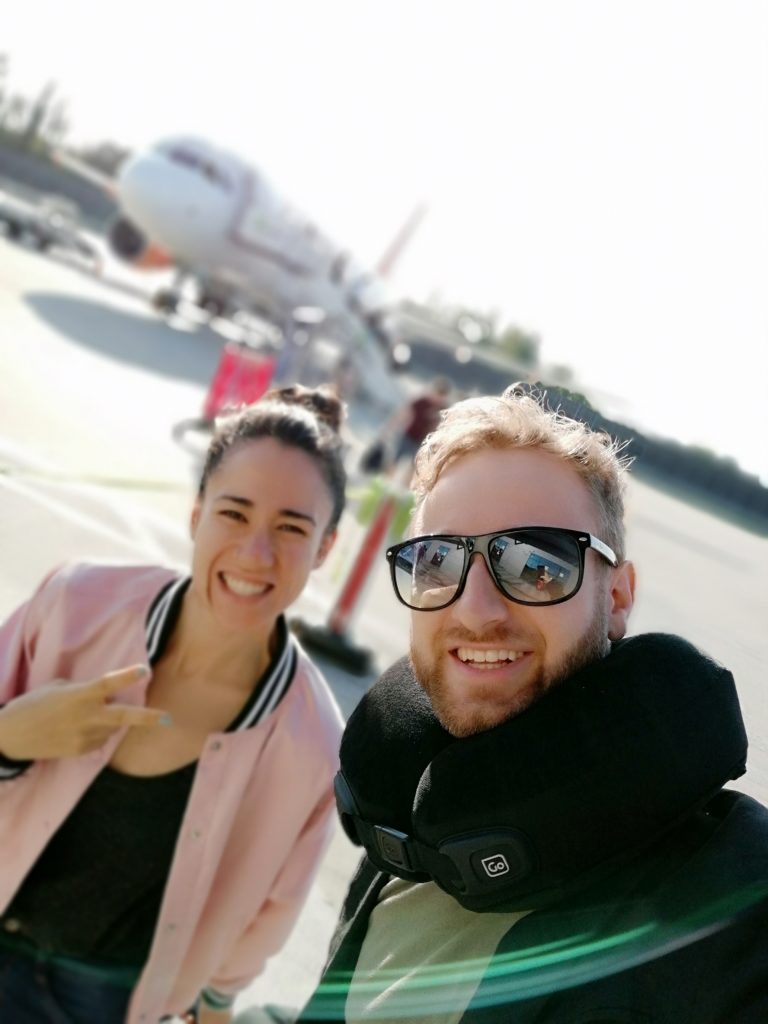 From Berlin, we continued by rental car to teach and perform in Koszalin (Poland)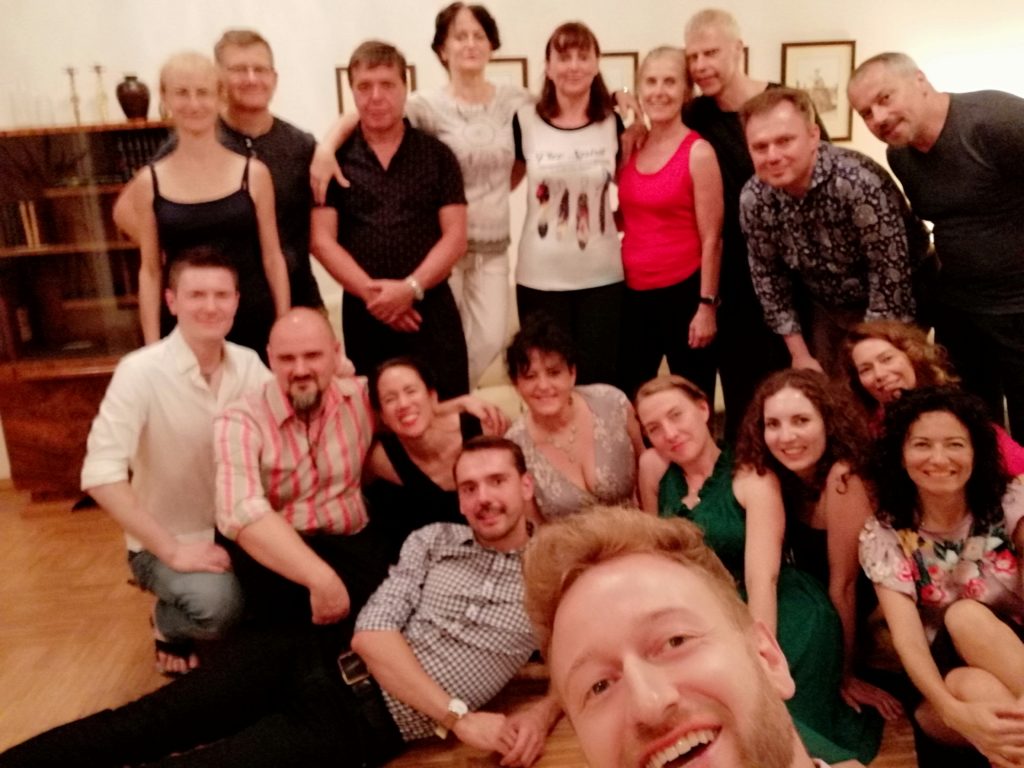 Shortly said, Koszalin was the most challenging part of our journey with teaching 18 – I mean 18 – workshops in 6 days.
If you want to read more about MARITIME TANGO CHALLENGE click here
back in Berlin we dropped the car and took the plane to…
Palma de Mallorca (Spain)
I guess the pictures speak for themselves.
Through a very moving week and intensive experiences on all levels we came to make maaaaany new friends and enjoyed the inspiring work all together 🙂
from Palma we thought we deserved a little holiday at the beautiful…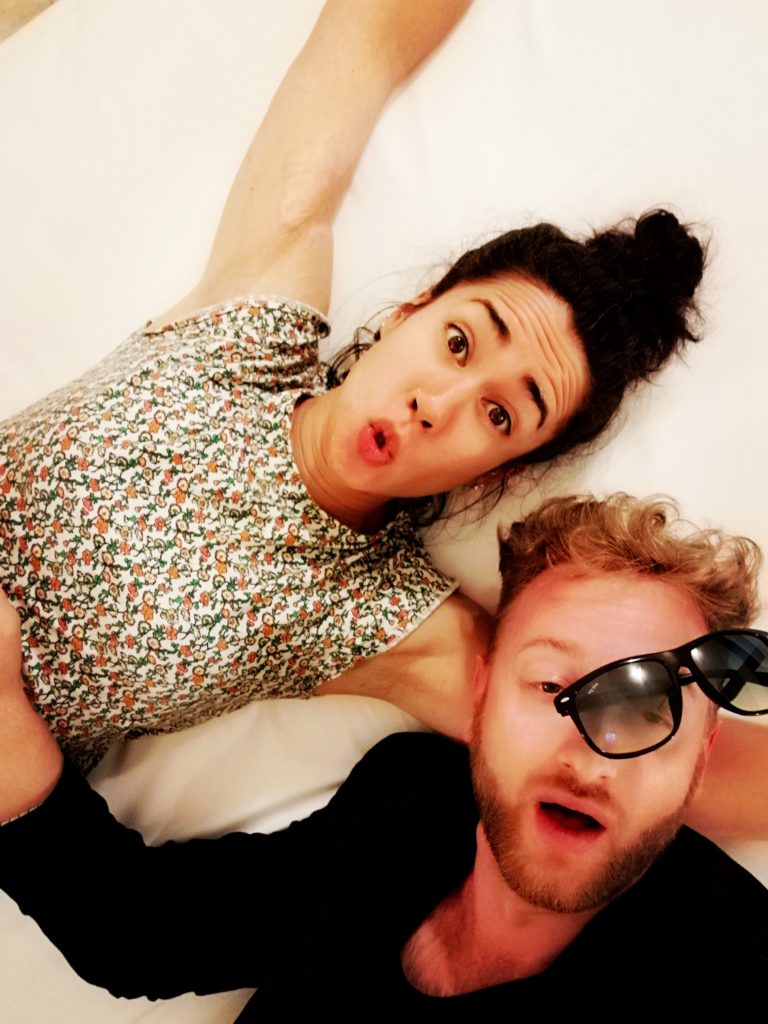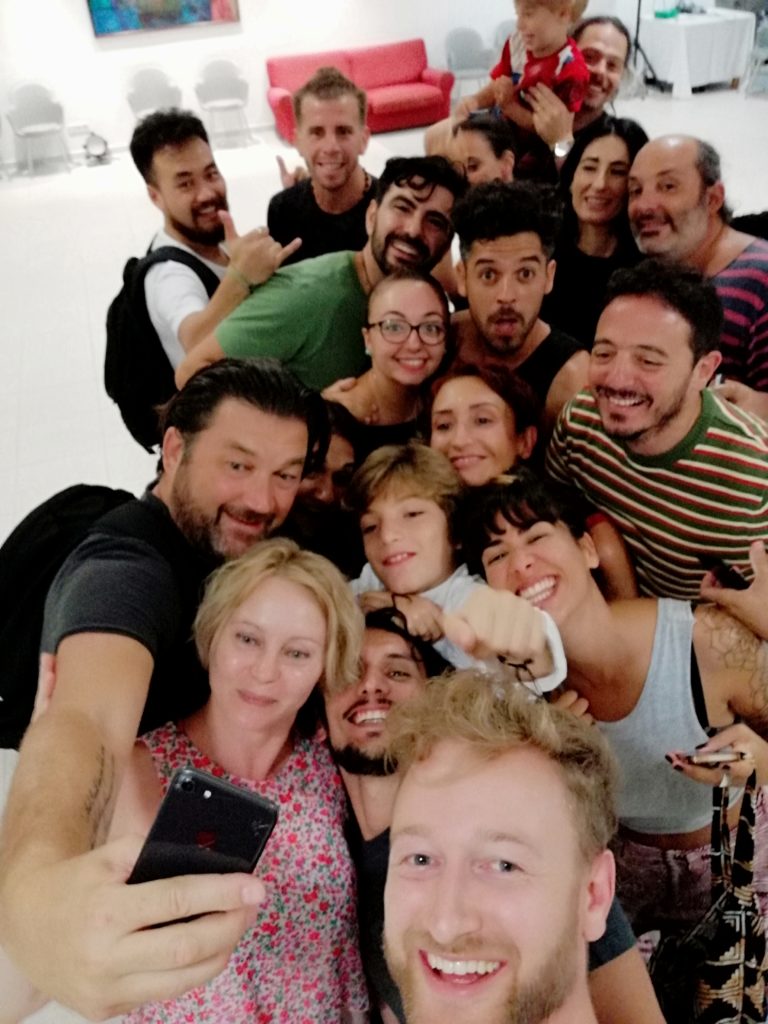 Cóte d'Abatre in Fecámp (France)
We promise we had holidays and DID NOTHING. This pose was the only tango-10-seconds we allowed us to do 😉 And it was for good reason as, again, we drove back directly to work in Basel (Switzerland) teaching and performing at the beautiful Mariposa Tango Weekend (Videos should be coming in october – check our new youtube channel).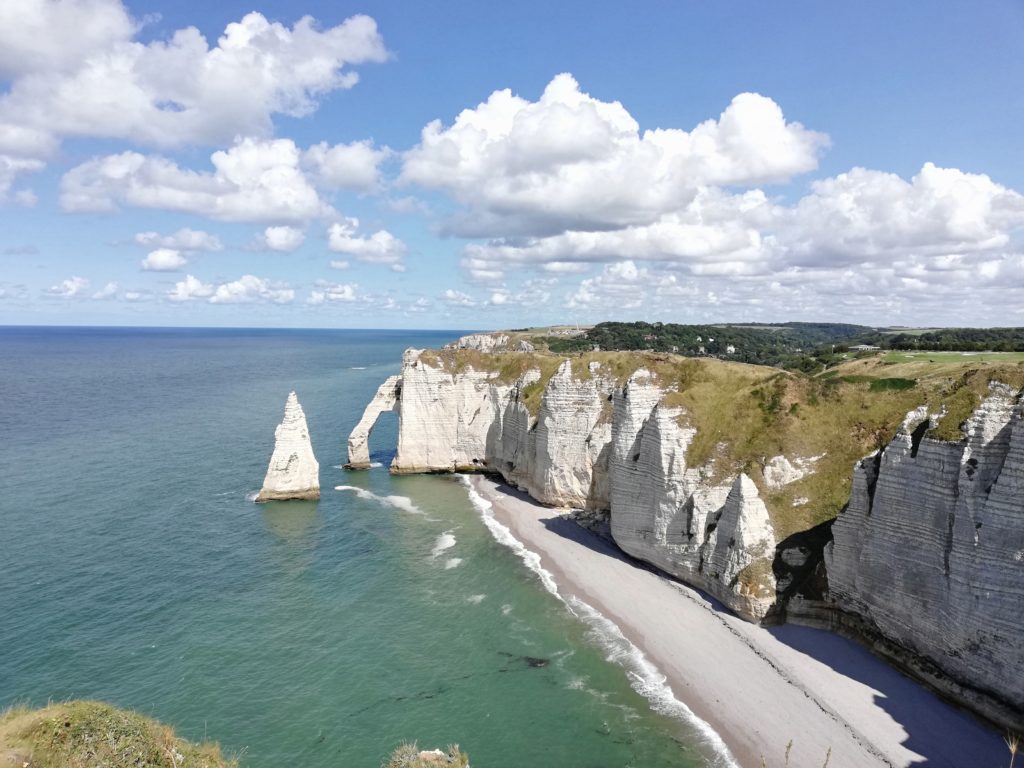 After four beautiful days in Basel, we spent 4 days teaching privates and visiting family in the city we are both born – in
Freiburg (Germany) – actually we stayed not right in the center ;-D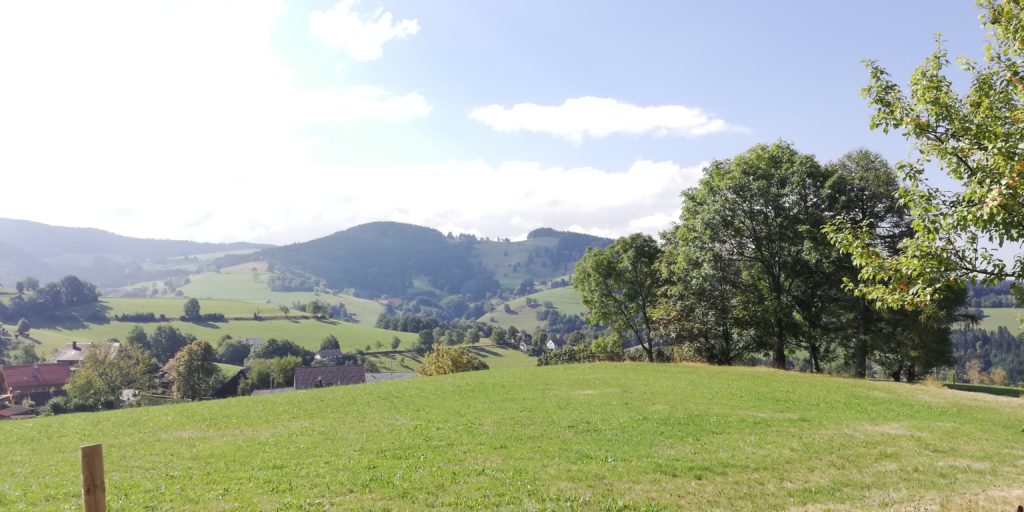 Well and now we are back in beautiful Vienna, just restarted the class on Wednesday (Deepening & Development) as well as our Practica LA GALACTICA: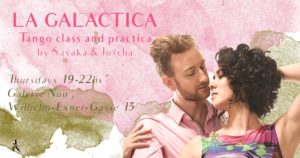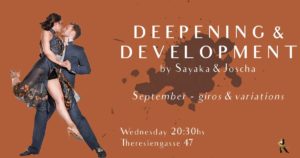 If you want to see us somewhere in the big big world, check our upcoming events on our website:
OOPS ALMOST FORGOT – WE HAVE BEEN IN CZECH REPUBLIK JUST NOW – SO STAY TUNED FOR THE UPCOMING BLOGS ;-D
HUGE HUGS, Sayaka & Joscha